Designing a website is a big commitment; it requires resources to be put forth for creating a beautiful website to the constant maintenance involved to keep your site always updated. Well, that's not enough, to quote "the more the merrier" if you are someone who wants to get more out of your website then here are a few things you can do right now to get more from your website.
Blogging-
Well, one might be bored of hearing that blogging is one of the best ways you can improve your website. But to be honest, the blog is the single best thing that you can do for your website. Through the blog, you can constantly change and update your website, as Google is always visiting your website and all other million websites on the internet for the latest content. The trick is, the more you add, the more Google must scan and it increases your website's ranking (rankings depends on a number of factors). Blogging also helps you to keep up with the latest industry news, blogs help you to even improve your relationship with your clients and represent yourself as an industry leader.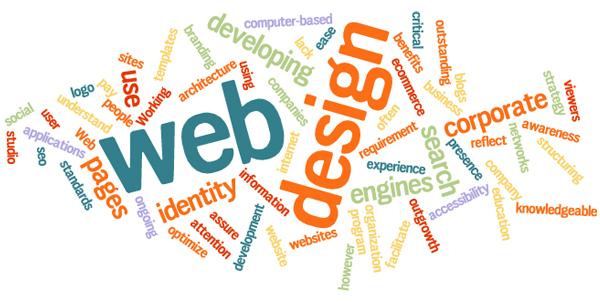 Responds to contact forms in a timely fashion-
If a customer tries to contact you through the contact form available on your website, they generally expect a quick reply. Now quick reply doesn't mean you have to reply within minutes, but it's likely to reply to the person within 24 hours. The questions asked through the contact form are time-sensitive; you might lose a follower or get a bad rating if you are unable to reply, or posting too late. Sometimes it can happen that you don't have an answer or a reply to the question, then we've got a trick that can help you with it. You could reply with a quick "Thank you for contacting *name of the correspondent*, we're looking to your request and will have a solution by *expected timeline*. This reply is better than not replying at all. This way you can gain your follower's trust and loyalty.
READ & RESPOND TO COMMENTS ON YOUR BLOG
Not only you should timely response to request and questions on contact form but also your comments. Replying to comments on your blog helps a lot. It shows your readers, followers, Google, that you are regular and engaged with them and your website, rather than just posting content. It does not just help you to keep your blog updated but also helps you to know what your readers like and dislike about your website. In addition, replying to the comments help in increasing the number of keywords that appear on a specific page. This increases your rating on google and also expands the search results for your readers and people on the internet looking for similar topics. You must respond to comments regularly to keep you updated with your website and it also benefits in the long run.
CLAIM YOUR GOOGLE MY BUSINESS LISTING
You should claim your Google My Business (GMB), the listing has numerous benefits. Firstly it helps to expand the visibility of your site on the internet. After claiming your GMB listing, you can control the content shown on the Google when your website is searched. The content includes your logo, business hours, location, and the correct web address (it's common for websites to have the wrong web address on the internet). Posting correct information can drastically increase your website's popularity and ranking on Google.

These 3 (+1) things can help you get the most out of your website and is beneficial for your site for the long run.