Marketing in itself means ups and downs – be it the digital marketing or the real-time. People have been observing and analyzing – which however has become a misconception that PPC marketing has seen its usefulness come and go. According to the experts this isn't the case anymore. All the more the things have been enhanced in order to meet the needs of the consequently changing internet environment. One of the essential keys of the PPC strategy is to target the audiences so that the advertisers can realize higher conversion rates and more relevant traffic.

Quantity vs. Quality
This is one of the most prevalent debate that goes on between Quality and Quantity which is questioned every now and then. It is very important to understand the concept as well as the relation between the two. Just because a site gets a lot of paid traffic, that doesn't mean that it's quality traffic.
An inadequate PPC audience targeting strategy can result in an irrelevant traffic and do nothing to create a return on a company's investment. Instead of a wide, open path, specific PPC audience targeting leads consumers down smaller, narrower paths to the same end destination – one targeted to be within their interests. Some specific analysis of targeted marketing like that based on the previous online activity will lead to an increased flow of meaningful traffic.
It can also provide more ways to bring people in for their first experience or encounter – then back for more, as they see how well the content matches their interests or online activity.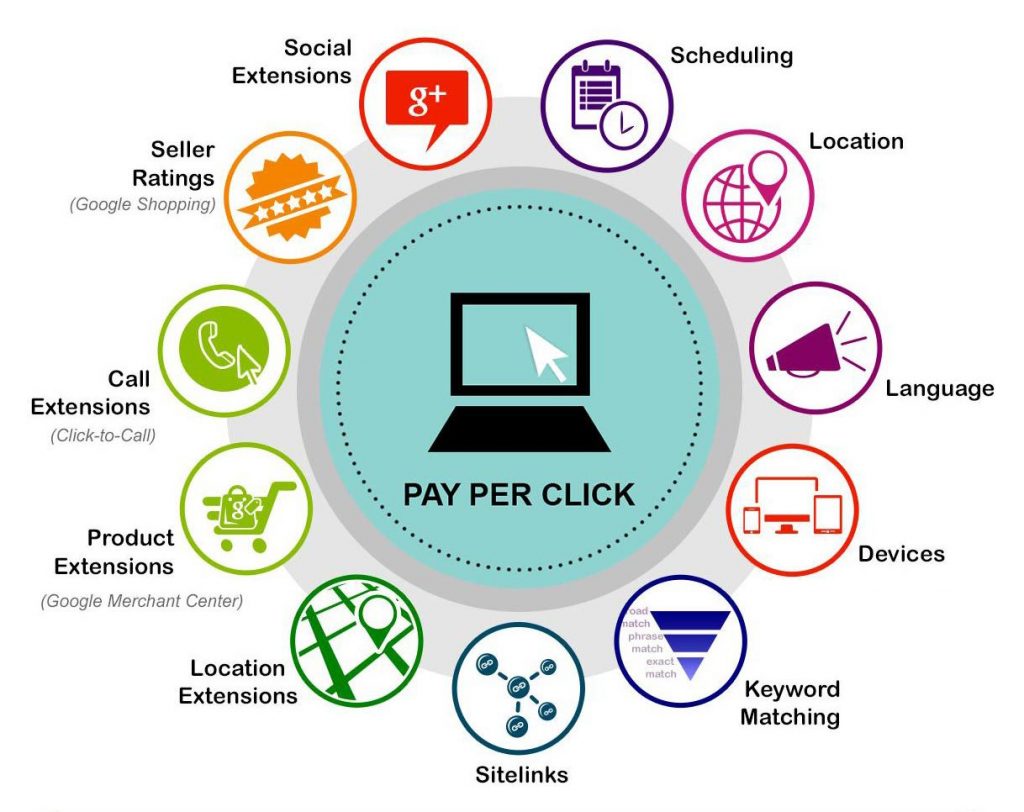 Many Paths – One Goal
Speaking about the conversions as our first priority. Not every time you have to take a huge step in order to grow or progress – sometimes all you need is to take small steps towards the starting point. Micro conversions are actions after the click that do not result in a sale. Some examples include:
Downloading a file
Watching a video
Creating an account
Signing up for mobile or email alerts
Allowing push notifications
By targeting audiences with PPC strategies one can easily know the interests of the audiences in the products or services which a company has to offer. And by using the this information your brand will be able to remain in priority and at the forefront of there mind.

Small conversions usually take potential customers or audiences in that matter down a virtual path, and all those paths lead into larger ones. However, the goal is always the same, though the path to that final conversion may be very different for each audience.

PPC Audience Targeting with AdWords
People consider AdWords or AdSense as an instant gainer and you post content and there you get dollars in your account. No!
This ain't any rocket science. Definitely this is very essential and important to understand. Remarketing with Google AdWords allows advertisers to build custom audiences, create audiences that are similar, and cross-market with Facebook and other social media channels to gain relevant traffic.
If you ask how does the populating the custom audiences with traffic works, the answer is really simple. It allows the advertiser to create a list of these audiences such that it is enough to create a campaign on AdWords. And undoubtedly, with Google being the preferred search engine it results and ads on to the first page on the searches and will bring in more traffic than those websites available on the second, third or fourth pages.

Paid marketing when it comes to digital marketing is a vital part of building a successful business. As we all know the Internet is no longer a place where you can simply create a website and expect traffic to simply show up. Obviously you cannot depend on the traffic to grow on its own without any kind of promotions. And at the end if you are not sure how to reach a target audience, then talking to marketing professionals is your best bet and it will great if you hire them to help you with PPC service in India.