Limiting SMO – Social Media Optimization to keywords stuffing and using appropriate hyperlinks is not all that one has to understand about SMO. There are several other aspects related to SMO. One of the important and lesser-known facts is the timings when you post about your product or service online.
Your social media nowadays itself gives you complete and apt analysis as to when you should post on your social media platform, what is the best time – the most active hours for your audience and what not. And we tend to ignore it one of the major reasons being that we are so overwhelmed of the quality of the content that one has fetched to post on the platform that one feels the content in itself will attract audiences and ignore the time. Now, for eg. – a post on Saturday evening will automatically fetch more engagements other than one posted on a Monday. Yes, sometimes it is that simple.
So, what is the best time to post on any social media platforms? Is it same for all the major platforms or different? Does it depend on the content?
Well, well, there are several such questions that might have started to pop up when it comes to SMO and when we told you then this is what another aspect of SMO is. Timings are very essential when it comes to posting your content online. It is different for each and every platform.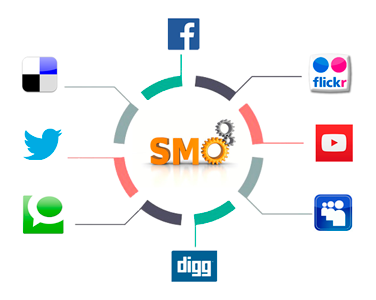 Facebook:
Now Facebook is one of the major social media platforms where people are spending their time and get attracted to content also are finding solutions to their problems. They search for services, products, and companies.
It is very obvious not everyone engages to every social media platform at one time and a single go. If one goes technically by research it sad most people engage on Facebook for comments on Fridays. So, when it comes to product promotion or services Friday sounds an appropriate time to post content on your platform. People have time to engage in your content without leaving it too soon. It generates around 17% of your content engagement. Also, it falls right back on Mondays and starts gaining momentum from Wednesday. Also, ensuring the time you should post is during the late evening until midnight.
Twitter:
On Twitter too there is a specific time. Yes, despite the people using it on a daily basis the promotional content fetches engagement on weekends. And you might be surprised to know that it hikes your engagement by 30%.
Now in any given week, the engagement on Twitter might raise between 1-3pm – this might be because of the lunch and tea breaks. So in order to get more engagements and clicks, shares you must post your Twitter promotional content from 1 pm to 3 pm. This time thing varies for B2B content also. Any tweet related to such topics will fetch attraction during weekdays. They provide at least 14% of more engagements than the weekends. For the highest number of shares and clicks, one must post content during the 5 pm slot.
LinkedIn:
It is very obvious to stay that LinkedIn has more B2B audiences. The content is also very appropriately chose and so is the time. So it is easy to understand that one will gain more engagements during the business hours on weekdays. Early evening, starting between 5 to 6 PM is another great time of the day to publish content on LinkedIn, because you are catching your audience at the end of a workday. To go by research your LinkedIn post will get more clicks and shares on Tuesday 10 am – 11 am. The best times to post are 7am-8am and 5pm-6pm. Also, there is the worst time to publish content to your LinkedIn connections and that is between the hours of 10 PM to 6 AM, as most professionals are inactive during this time.
So, this was all about the three major business-related social media platforms and their timing preferred to be posted.